Ohr-O'Keefe Museum of Art

This work is licensed under a

Creative Commons Attribution-ShareAlike 2.5 License

.

The artist's magnificent sculpture stands 12" high in shades of green and blue.

One week before Hurricane Katrina, major construction was progressing on gallery space for the Ohr-O'Keefe Museum. Now, a year after the storm, the museum is readying a transitional space graciously offered by the mayor of Biloxi. For the past thirteen months, a reduced museum staff has been operating out of a 28-foot trailer and at offices at the Jefferson Davis Campus of Mississippi Gulf Coast Community College. The former home of the museum awaits renovation. The opening of phases of the new Gehry-designed museum on Beach Boulevard are still at least one or more years away.

Sales will support the work of local and regional artists as well as ongoing operational expenses and needed renovation of the museum.

The core of the Museum's collection is the pottery of the "Mad Potter of Biloxi,"

George Ohr

. Ohr's life was a study in stamina and resilience. Despite his reputation for eccentricity, he was a hard worker. In the later part of his life, he produced quality art pottery that would be appreciated and remembered for centuries.

George cultivated the idea that he was crazy and said that he was "unrivaled" or "unequalled" and was, by his own estimation, the "world's greatest potter." His antics, self-promotion, and playful spirit are what people remember, rather than what was more likely the case, a determined artist who sought attention for his creative production through his eccentric character.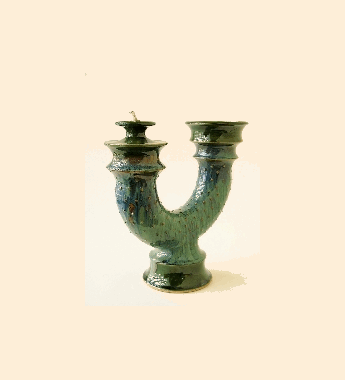 Ohr-O'Keefe Museum of Art —
Christmas 2006 Gulf Coast Online Shopping